Give your special someone the gift of a healthy smile with Invisalign.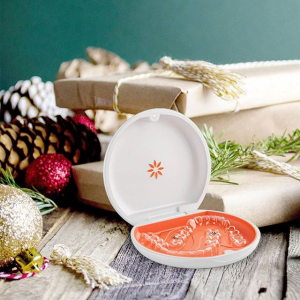 A brand-new smile delivered by the most advanced clear aligner system in the world?
Talk about a gift worth lighting up for.
It's the gift that keeps on giving.
Read about the amazing health benefits of properly aligned teeth here.
The average Invisalign case can be completed in about one year!
We encourage you to call our office for your Invisalign consultation. 972-231-0585