If you want your mom to have a healthy body, her mouth needs to be healthy; because you can't have one without the other.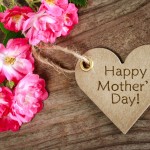 It's called the "Mouth-Body Connection," and it means that poor dental health can severely deteriorate your body, especially your lungs and heart, and it can also lead to a host to other conditions including migraines, Alzheimer's disease and even some types of Cancer.
Since oral health directly impacts the health of the rest of the body, these gift ideas will help mom's overall well-being.  All of them are available at Loveable Smiles in Richardson, TX. 972-231-0585
Effervess Natural Oral Care Products – If your mom takes any medication for heart conditions, cholesterol, diabetes or depression, chances are she suffers from a common side effect: Dry Mouth.  Dry Mouth can lead to extensive tooth decay, gum disease and mouth sores.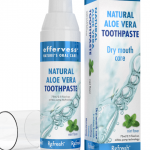 Here at Loveable Smiles, we carry the Effervess natural oral care line specifically created to combat the effects of dry mouth with the soothing properties of aloe vera and cavity fighting properties of xylitol.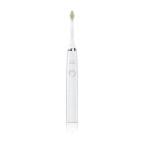 Sonicare AirFloss – Quickly cleans the entire mouth in just 60 seconds.  Watch the Sonicare AirFloss in action in this video.
Sonicare Toothbrush – Philips Sonicare toothbrushes can help remove plaque, whiten teeth and improve gum health, giving you a clean you can feel. Loveable Smiles has Sonicare products cheaper than Walmart, PLUS you get professional instruction on how to get the best results!
Invisalign – The alternative to metal braces
Properly aligned teeth are not only attractive – but also healthier! Straightened teeth contribute directly to your overall health.  Teeth that are properly aligned create a more balanced bite, and they are easier to keep clean, leading to healthier teeth and gums.  Invisalign straightens your teeth with a series of clear, virtually invisible, customized aligners.
And finally, teeth whitening is a simple process that delivers brilliant results for your mom's smile. After a simple consultation with Dr. Korenman of Loveable Smiles, he will help your mom determine which teeth whitening system is right for her. We are able to provide gift certificates in any amount.
The best way to help your Mom is to arrange for her to have a comprehensive examination to determine the status of the health of her mouth and to allow us to provide her with a plan to attain what we like to call Optimum Oral Health for her lifetime.
Please stop by Loveable Smiles in Richardson or call us at 972-231-0585.