Many cancer patients develop complications that affect the mouth. These mild to severe side effects can include mouth sores, infection, dry mouth, sensitive gums and cavities.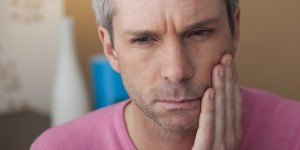 As a courtesy to the community, Dr. Larry Korenman of Loveable Smiles in Richardson offers complimentary fluoride trays for anyone going through chemotherapy treatments.
Because chemo can make your mouth more at risk for infection as well as make your gums bleed more easily, fluoride is used to help prevent the formation of cavities.
Chemotherapy & Mouth Sores
Chemotherapy is the use of drugs to treat cancer. These drugs kill cancer cells, but they may also harm normal cells, including cells in the mouth. Side effects include problems with your teeth and gums; the soft, moist lining of your mouth; and the glands that make saliva (spit).
Dr. Korenman carries a natural, oral care line that is very soothing for those going through cancer treatments.  The line is also beneficial for the dry mouth side effects often experienced by cancer patients.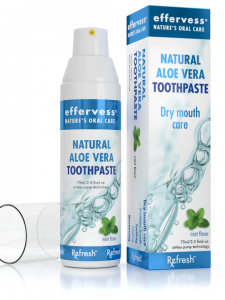 Developed by a Dentist, the Effervess Natural Oral Care line does not contain any hydrated silica or baking soda, no SLS and no harsh chemicals.
In fact, the products are called "Nature's Oral Care" because they feature Aloe Vera, which is an ancient plant known for healing, moisturizing and antibacterial and anti fungal properties.  Effervess also contains Xylitol a natural sweetener from American Birch Bark found to help fight plaque build-up and strengthen enamel.
Effervess: Nature's Oral Care products can be purchased at Loveable Smiles in Richardson. 972-231-0585