Dr. Larry Korenman started Loveable Smiles to treat families of our community with ethical & gentle care, just as he treats his own family.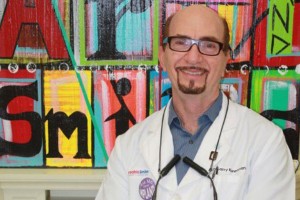 With the explosion of corporate dental chains & assembly-line dentistry, Dr. Korenman wants to preserve the small, quality dental practice that focuses on great service & a wonderful experience.
Loveable Smiles is that small, quality dental office you've been looking for!
Winning the Business Ethics award in 2010 from the prestigious Dallas BusinessJournal as well as Rotary's Paul Harris Award for volunteering nine years at the Network of Community Ministries Dental Clinic, Dr. Larry Korenman is an important part of our community & he looks forward to meeting you!
972-231-0585
See you soon!