Thanks to laser technology, Dr. Larry Korenman of Loveable Smiles in Richardson, TX has been helping infants who have trouble nursing due to tongue-tie and lip-tie issues.
The Laser Frenectomy at Loveable Smiles in Richardson uses cold water during the procedure. There is virtually no bleeding, no pain, no risk of infection and the healing is alm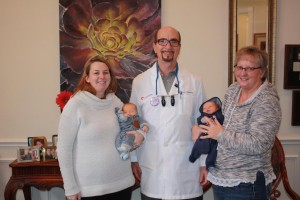 ost instantaneous for infants. The procedure takes less than 1 minute. Moms are able to nurse their baby immediately after the procedure without any pain. After their procedures, babies start to sleep better and are far less gassy and fussy.
Dr. Korenman has even treated his own grandchildren for tongue tie and lip tie issues.
Dr. Korenman was featured on WFAA Channel 8 about the service.
We also encourage you to read our blog with many testimonials from parents who are grateful to Dr. K and his staff for helping their babies! The moms are so grateful for restoring their ability to nurse their babies. Click here.
To schedule a consultation to check your baby for a lip or tongue tie, please call our office at Loveable Smiles at 972-231-0585.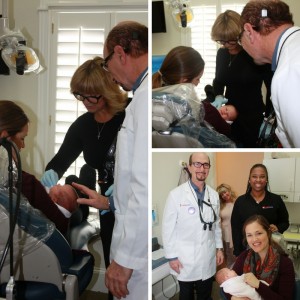 A grateful mom share this experience at Loveable Smiles.
"My daughter Emma has struggled with latching, gas, poor feeding, "reflux" and inability to breast feed since day one. She had tongue tie at birth that was clipped and there was some improvement. However, she continued to have these problems. After multiple lactation and pediatrician visits she was started on dangerous thickeners and medications and ordered a number of tests. I read about Dr. Korenman online and took her in. The staff was amazing and very concerned for Emma and I both. They got us in right away and the price was half of the cost elsewhere. He explained everything beautifully and they performed the procedure with precision and the help of his well choreographed team. This saved my babies ability to eat. Cannot thank them enough. Highly recommend them for anything dentistry."