Dr. Larry Korenman is dedicated to improving your overall health through dentistry.
He practices at Loveable Smiles in Richardson, TX.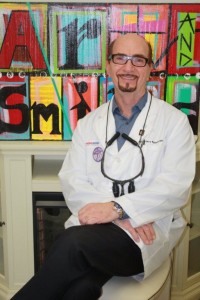 Here are several more things that make Dr. K so special:
He is the "Listening Dentist." Patients really appreciate his willingness to listen to their concerns and fears.


He will NEVER cause you pain.


He treats people, not just teeth.


He calls his patients to check in on them after their treatments.


He is a part of a very small percentage of dentists (only 1%) who have invested in laser technology.


He is the first in Dallas/Ft. Worth to offer  breakthrough laser treatment for Dry Mouth.
You can learn more about Dr. Korenman here.
Call 972-231-0585 to schedule your appointment with the "Listening Dentist."