Whitening your teeth is one of the easiest and most immediate ways to help you look younger and more attractive.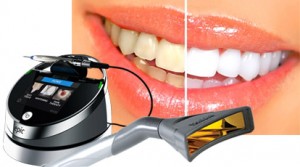 A bright white smile says "healthy", and admit it, people with beautiful white teeth somehow even look happier.
A whiter smile can make a person feel more confident and outgoing in social situations.
Unfortunately, most of us don't have as white a smile as we would like.
Years of drinking dark colored beverages such as coffee, tea, soda, and red wine, smoking and aging take their toll on the color of tooth enamel.
When it comes to whitening, Dr. Korenman of Loveable Smiles is your best resource.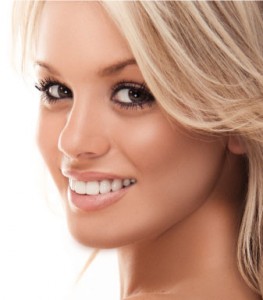 He provides laser whitening with the EPIC Diode Laser by Biolase.
This diode laser offers reliable, affordable whitening treatments. It not only activates the whitening agents that brighten tooth color, but does this so efficiently that treatment time only last 20 – 30 minutes (compared to most other traditional in-office whitening procedures which take an hour or more).
With the laser there is typically little to none of the sensitivity that other methods have been known to produce.
In addition to general discoloration of the teeth, it can even remove persistent stains.  This option leaves your teeth brighter and whiter than they have been in years with virtually no effort on your part required!
Please call Loveable Smiles at 972-231-0585 for your whitening appointment.