Misconception #1: Implants are too painful.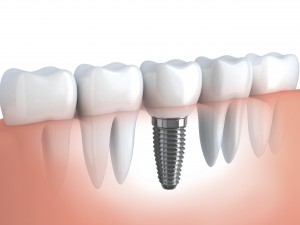 Here at Loveable Smiles, we will never hurt you.  Implant dentistry is a subtle and conservative office procedure performed with precision and finesse. Dr. Korenman is an experienced dental implant specialist.  We use the most updated form of technology with a dental cat scan which will tell us if there is enough bone for long-term function and stability, the location of nerves and sinuses and helps determine if implants can be safely placed.
Misconception #2: Implants are expensive!
The cost of dentistry can be managed and we want our patients to know that we will work with them so that they can attain total health and wellness. For this reason we have a multitude of convenient financing options. Please call our office at 972-231-0585. 
Additionally, Dental Implants save you money in the long run by preserving your jawbone and keeping adjacent teeth healthy. With proper cleaning and care, an implant will likely last a lifetime.
Misconception #3: Implants are frequently rejected by the patient's body!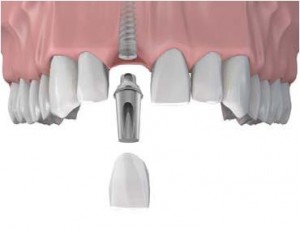 Dental Implants are the most predictable dental procedure with a 95% – 98% success rate.  Because implants are made of completely biologically compatible 'bone-friendly' titanium material, they naturally heal and integrate with the surrounding tissues. Rejection does not occur with dental implants.
Misconception #4: Any dentist can perform dental implant surgery!
This is simply untrue.  Only 12% of general dentists in the US place implants. 5% of those use the most updated form of technology. Dr. Korenman is one of these top dentists. Dr. Korenman's more than 30 years of experience combined with his advanced training in implant and cosmetic dentistry are important factors in his ability to produce optimal results.
The updated technology Dr. Korenman uses is 3D x-rays (dental CAT scan) to get more data for safer and more predictable results for our patients.  Dr. Korenman is able explain your situation and the steps needed to help you achieve dental implant success.
Call Loveable Smiles for your complimentary consultation at 972-231-0585.