When teeth are lost the damage goes well below the surface of the gums.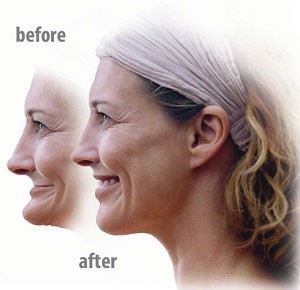 The bone that once supported and surrounded the roots of those teeth starts to deteriorate painlessly.
When bone resorption occurs, it causes the face to collapse. These changes can become so severe they make the person look many years older than they actually are.
The more missing teeth, the quicker and more severe the bone loss. For those missing all or most of their natural teeth, bone loss can become so severe within just a few years it can become difficult to wear removable devices such as partials and dentures. There is simply little bone left to support them.
Dental Implants: A Solid & Permanent Foundation
It's so vital to replace the tooth root with a dental implant which becomes integrated in the bone, and thus, preserves it.
The bone forms a bond to the implants which then function as natural tooth roots – providing a solid and permanent foundation for biting and chewing.
The implants have no sensation in your mouth, you do not notice their presence at all and your mouth feels very natural and comfortable.
Dr. Korenman of Loveable Smiles has invested in the advanced technology of a dental CAT-scan x-ray machine that provides 3-D information including whether there is enough bone for long-term function and stability, the location of nerves, and sinuses and helps determine if implants can be placed safely and predictably.
With the advances in implant dentistry now available from Loveable Smiles, you can soon be eating what you want, when you want and where you want.
Additionally: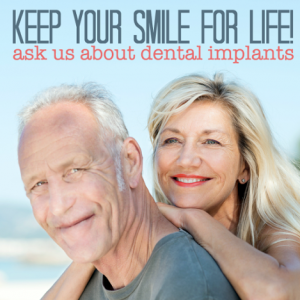 Your facial muscle tone will be restored.
You'll put 20 years of life back in your smile.
You'll regain the self-confidence and quality of life you lost when you lost your teeth.
For more information, please call Loveable Smiles in Richardson at (972) 231-0585 and schedule a complimentary consultation.