Dr. Korenman of Loveable Smiles in Richardson share the following tips if you experience at dental emergency.
If you have an accident and your tooth is still in your mouth: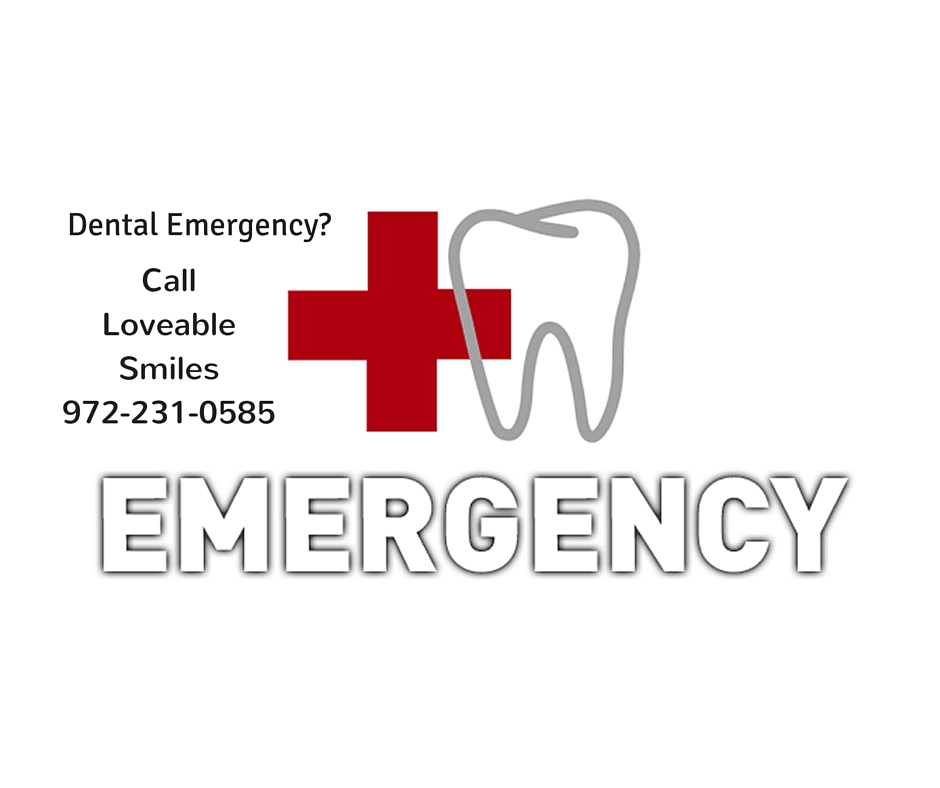 Straighten it and quickly apply ice.
Call your dentist right away. Loveable Smiles can be reached at 972-231-0585 and we answer our phone 24/7.
If your tooth is knocked out during an accident:
Find the tooth and clean it off.
Place the tooth in a small container of milk. The calcium in the milk helps keep your tooth moisturized.
See your dental professional as soon as possible, preferably within 30 minutes.
Don't forget to take the tooth with you.
With prompt attention, a permanent tooth may be re-implanted into the tooth socket and saved. The dentist will then monitor it and determine what other treatment may be necessary depending on how it reattaches.
If you can't get a hold of your dentist, you should go to an emergency room.
At Loveable Smiles in Richardson, TX, Dr. Korenman provides his cell phone number on his business card.
Additionally, we have someone answering our business line 24/7. That number is 972-231-0585
We pride ourselves on being a pain-free dental office.
We will do everything possible to help you stay out of pain.