It's been said that a grandchild fills a space in the heart that you never knew was empty.
This is certainly true for one of our patients who has helped her grandson with extensive dental work here at Loveable Smiles. A full mouth restoration for her grandson has been life changing for this young man.
To protect identities, we'll refer to this precious grandmother as J.P.
It had been such a long time since J.P.'s grandson had been to the dentist, that he was afraid and embarrassed to go.
Additionally, due to his dental situation, he had a hard time eating and was embarrassed by his mouth.
He didn't smile, he didn't show his teeth and J.P. says her grandson's lack of self-confidence was the cause of his struggle to find direction and move forward in life.
J.P. had heard that Dr. Korenman of Loveable Smiles was the one to see if you had a fear of dentists. He's known for his is dedication to reversing the trend of miserable dental events.
J.P. made an appointment for her grandson and she admits she was nervous about how he would react to the experience.
Once J.P.'s grandson met Dr. Korenman, she says he felt comfortable and felt a connection with not only the dentist, but the entire staff.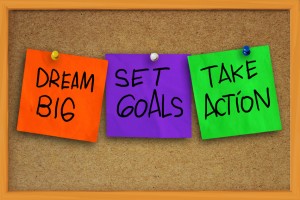 J.P. shares, "Everyone at Loveable Smiles was very warm and very compassionate. We both felt comfortable immediately. Dr. Korenman has the technology and the skills – the whole package to help his patients."
Despite the 3-hour drive, J.P.'s grandson never wavered in his commitment to maintaining the various appointments that were needed to complete his dental work.
J.P. proudly reports that this dental work has been life changing for her grandson. He's moving forward in life again. He's making plans, meeting goals and living on his own.
Best of all, his beautiful smile has returned. It's the same smile J.P. remembers from when her grandson was a young boy of 8.
If you are someone you love has a fear of dentists, Dr. Korenman will never cause his patients pain and he listens to all of their concerns.
If it's been some time or even a long time since your last appointment, we want you to know that we never will scold you or make you feel guilty about that because we are just glad to see you.
We are here to serve you for a healthy future.
We invite you to have an enjoyable and painless dental visit at Loveable Smiles in Richardson. Please call 972-231-0585.