Attention all Baby Boomers who want to look good and enjoy their health, please get to the dentist!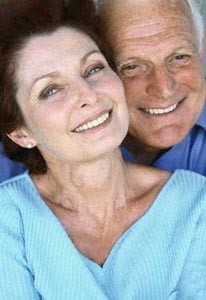 You overall health depends on it!
Links Between Oral/Overall Health
The risk of developing Type 2 diabetes, osteoporosis and heart disease increases with age. Research has proven that these diseases often manifest themselves in the mouth.
It's called the "Mouth-Body Connection," and it means that poor dental health can severely deteriorate your body, especially your lungs and heart, and it can also lead to a host to other conditions including Alzheimer's disease and even some Cancers in addition to worsening Diabetes.
Your Dentist Is Your Key Health Care Partner
Since your dentist is the only medical professional to check you from the neck up, these connections allow dentists to be a key player in helping you to become aware of any possible systemic imbalances.  Loveable Smiles prides itself on being a leader in health for your future.  We often refer patients to other medical professionals as we treat people not just teeth.
If you have been avoiding going to the dentist, usually due to unknown fear, your dental appointment needs to be a priority.  Don't worry, if it's been a while since you've been to the dentist, we will never scold you.  We will be thrilled to see you. Call our office for that much needed dental appointment. 972-231-0585
Now is the time to get your wellness check to make sure you are as healthy as you can be.
Your mouth is the gateway to your health.