Dental Misconception: All Dentists Are Basically the Same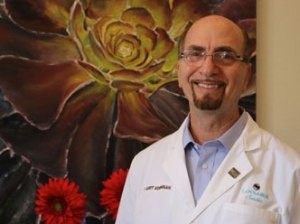 Not true! Every dentist has different training, different knowledge and different skills.
If you have had a bad experience in the past, it does not mean that another dentist cannot help you achieve your goal of a healthy and comfortable mouth and a smile that you can be proud of.
Here are 8 Ways Dr. Korenman of Loveable Smiles Is Not Your "Average Dentist"
1. Fear/Pain – Dr. Korenman's #1 goal at Loveable Smiles is that you won't experience any pain. In fact he is dedicated to reversing the trend of miserable dental events.
2. Total Health Dentistry – Dr. Korenman was very fortunate early in his career to have a mentor dentist to educate him about the mouth/body connection. Dr. Korenman will help you achieve Total Health through dentistry which includes examining your for gum disease. An increasing number of researchers are finding that there's a link between common health conditions—like diabetes, arthritis, and heart disease—and oral health. It's becoming clear that the body can affect the health of your mouth and vice versa.
3. Laser Technology – One of the most promising aspects of laser dentistry is improved patient comfort, less damage to surrounding tissues, and better healing. Dr. Korenman is a part of the very small percentage of dentists (only 1%) who have invested in laser technology and provides the finest dental lasers in the industry in his Richardson office.
4. Listening Dentist – He has been referred to as the "Listening Dentist" and takes the time getting to know his patients and their dental goals.
5. Evening Calls – Dr. K calls his patients the evening of their procedure to make sure they are OK.
6. Call Him! – He'll even give you his cell number in case you have any questions about your procedure.
7. Appointment Time – We respect our patients' time and see our patients as scheduled. We try very hard to s to make sure we time our procedures accurately. We don't overbook or double-book our schedule.
8. You Are Never Alone – When you are called for your appointment, we walk you to your treatment room and you are never left alone.
Call our office today to schedule an appointment so we can develop a plan to help YOU achieve Total Health through dentistry. Our patients tell us they cannot believe the difference in their comfort, confidence and enjoyment of life!
We look forward to meeting you! 972-231-0585