As we enter the weeks of the year, we would like to remind our patients who have dental insurance that if you do not use your coverage during the plan year, you will lose those benefits.
Unused coverage does not carry over into the next year.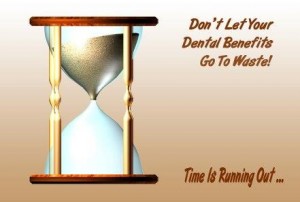 Use it or lose it!
We know how busy our schedules get during the holidays, but we encourage you to call our office today to schedule your cleaning before the end of the year.
Dental treatment is an excellent investment in your medical and psychological well being.
The cost of dentistry can be managed and we want our patients to know that we will work with them so that they can attain their dental health and beauty goals.
For this reason we have a multitude of convenient financing options: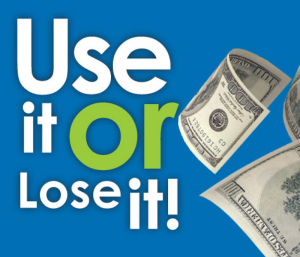 Credit Cards Visa, Amex, MasterCard, Discover
Interest-free financing through Care Credit and Springstone Financial.
In-house financing for qualified patients
We look forward to taking care of you and making it affordable!
2016 is Coming to an End! Use Your Dental Benefits Before It's Too Late!
Call Us TODAY to Schedule 972-231-0585