Dearest Patients, Family and Friends;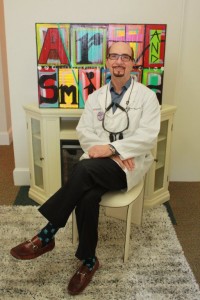 The theme of our letter this year is Gratitude.  We have so many things to be grateful for in 2019.  We recently celebrated our 13th year in Richardson. We can say with pride that it has been a wonderful year for us and for the Richardson community.  We continue to celebrate being chosen for the 2010 Dallas Business Journal Ethics Award.
We are most grateful for all of the support within our community and for all of the precious referrals from our Loveable Patients.
We have celebrated many weddings, engagements, new babies and vacations with our patients, friends and families throughout this year. We have shared sad occasions, as well, throughout all of this we have continued to have wonderful success stories of the happiness our patients' Loveable smiles have given them. These stories can be shared on our Loveable Smiles Facebook page.  Please go there and "like" us.
Please continue to check out our website and dental blog to keep up with our latest news and dental information. On that note, we have committed and doubled down to our belief and how important it is to complete your dental health care with Invisalign. That is the best way that your teeth can be in the correct place which protects them from future wear and keeps your gums healthier.
We are improving our office by putting in hospital grade wood floors and new paint.  The Loveable Team:  Tray, Devona, Ariana, and Hana are expertly trained in dentistry and customer service. We have never had a better team, ever! Dr. Korenman is also up to date on laser dentistry which means no shots, no drills, and no pain! We have also added more frenectomies (tongue/ lip tie) newborns and tongue rejuvenation for bad breath with that laser.
What remains the same is that we answer the phone 24/7, listen to our patients, we continue to strive for higher technology and we never ever hurt anyone. Dr. Korenman's cell phone number is on his card so you can even reach him personally.
Thanks to all your referrals of your friends and family, we are growing and helping many more people. We couldn't do it without you.
As we are all so busy, please stop for just a minute and remember, "What if you woke up today with only the things you thanked G-d for yesterday?"   May the New Year bring all of you renewed health, continued happiness and the greatest gift of all "peace of mind".
Yours in Health,
Dr. Larry Korenman and the Loveable Smiles Team