Linda Terveen used to wake up in the middle of the night with her tongue glued to the top of her mouth and her cheeks stuck to her teeth.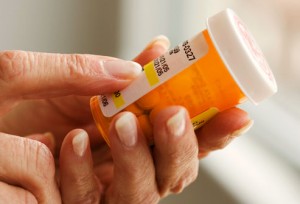 She would wake up in desperate prayer hoping she'd be able to drink some water and relieve her seriously dry mouth.
During the day, Linda would constantly experience unquenchable thirst.
Linda is like so many others who suffer from a common medication side effect: Dry Mouth.
Dry Mouth is not a disease, but a symptom of a medical disorder and/or most commonly, a side effect of popular medications including:
• Blood pressure medications
• Anti-depression/Anti-Anxiety
• Cholesterol Fighters
• Pain killers
• Antihistamines/Decongestants
• Even neurological medications for treatment of ADHD.
Thanks to a new laser treatment at Loveable Smiles in Richardson, TX, Linda now feels more rested because her sleep is no longer interrupted due to extreme dry mouth.
Her saliva glands have been re-stimulated and now function better to create the moisture that is needed for the mouth, teeth and gums.
Dr. Korenman is the first in Dallas/Ft. Worth to offer this breakthrough laser treatment for Dry Mouth.
This is the first treatment that actually deals with the problem of Dry Mouth itself and not just the symptoms.
The treatment is painless, simple and quick.
If you would like to find out more about this phenomenal treatment, please call us and schedule an appointment to see how we may be able to help you. 972-231-0585
Learn more about the dangers of dry mouth here.