One thing that sets Loveable Smiles apart from other dental offices is that Dr. Korenman is a part of a very small percentage of dentists (only 1%) who have invested in laser technology and provides the finest dental lasers in the industry: the WaterLase iPlus™ all tissue laser system and the EPIC Diode Laser by Biolase.
One of the most promising aspects of laser dentistry is improved patient comfort, less damage to surrounding tissues, and better healing.
Dr. Korenman uses laser technology in his office for a variety of issues including: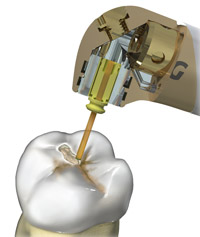 Dry Mouth
Bad Breath
Tongue Tie & Lip Tie in Babies
Canker Sores
Learn more about the dental technology used at Loveable Smiles by clicking here.