A Valentine's warning from Dr. Larry Korenman of Loveable Smiles: Gum (Periodontal) Disease can be transmitted through kissing.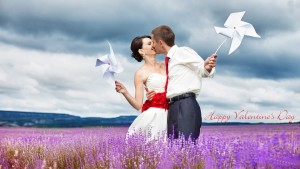 Gum Disease is an ongoing bacterial infection deep in the gums and bone around your teeth.
Studies show that this bacteria can travel from the pockets around your teeth into your saliva.
Why is Gum Disease So Serious?
• 80% of patients have it and don't even know it. There is usually no pain involved for people until extremely late in the degeneration.
• Gum Disease is responsible for 75% of all adult tooth loss.
• The #1 cause of death in the world is inflammation and the entire body reacts to this negatively.
• Gum Disease has been shown to increase the risk of Heart Disease, Heart Attack and Stroke.
How Can I Protect My Valentine?
1. Visit Loveable Smiles For Your Total Health Dentistry Appointment – We are dedicated to educating our patients about the mouth/body connection. Specifically, how inflammation in your mouth (gum disease) can lead to heart disease. Please call 972-231-0585
2. Complete all recommended periodontal treatment. If you are diagnosed with gum disease, Dr. Korenman can design a treatment plan to help you keep it under control. Studies show that periodontal treatment gets rid of (or greatly reduces) the level of periodontal bacteria in your saliva.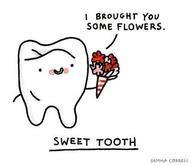 3. Keep your periodontal cleaning appointments. Without periodontal cleanings, some bacteria in the saliva can return to pre-treatment levels within six months. You can significantly reduce your risk of re-infection of yourself and family members through frequent periodontal cleanings.
4. Get your family screened. Since gum problems will go unnoticed until they are diagnosed by a dentist, we highly recommend that family members get screened for gum disease.
Here at Loveable Smiles, we check our patients for Gum Disease on a regular basis.
Please call our office at 972-231-0585 for your Total Health Dental appointment to have a healthy Valentine's Day!