If you're the man of the house, you probably think that dental health is the last thing on your priority list. Today's dads are busy with their careers, kid's (or grandkid's) activities and "Honey Do" lists.
However, if you want to be healthy for your family, you must take care of your teeth.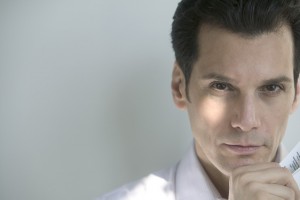 Dr. Mayo of Mayo Clinic has explained, "Having a healthy mouth can add 10 years to your life."
Medication
Does dad take any kind of heart medication including blood pressure or cholesterol meds?
These medications are notorious for causing dry mouth and inhibiting salivary flow. The flow of saliva is crucial for washing away the germs that cause cavities, so dry mouth is bacteria's playground!
Dad should have regular checkups to manage his Dry Mouth symptoms, chew sugarless gum and swish with water on a regular basis.
Diabetes
Is dad Diabetic?
The statistics about Diabetes and dental care are startling: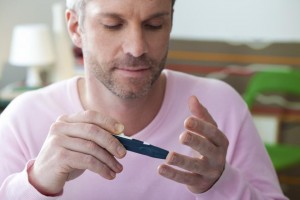 Uncontrolled Type II Diabetics are at a higher risk for gum disease.
Severe gum disease can affect blood sugar.
Diabetics have a decreased ability to fight bacteria that invade the gums.
Medication can cause dry mouth which can cause soreness, ulcers, infections and cavities.
A dry mouth can exacerbate the side effects of diabetes, which will then lead to an increase in glucose levels, wreaking havoc on the body.
Having a dry mouth, especially as a diabetic, can lead to rampant tooth decay, which means blood sugar increases as the body tries, and fails, to fight infection.
Sometimes if the blood glucose levels are higher than they should be, the result is dry mouth.
Once again, it's important to maintain regular dental care appointments to avoid the inflammation, gum disease and decay that can be caused by Diabetes and medication.
Dental Coward
We know dads have a reputation for being the "tough guy" but even "tough guys" can dread visiting the dentist. Many men have had bad experiences at the dentist and understandably avoid dental exams.
Dr. Korenman and his staff understand dental fear and they are dedicated to reversing the trend of miserable dental experiences. He will never cause his patients pain and he listens to all of their concerns.
If it's been some time or even a long time since dad's last appointment, we want him to know that we never will scold him or make him feel guilty because we are just glad to see him.
We are here to serve our patients for a healthy future.
Please schedule Dad's Total Health Dental Appointment by calling 972-231-0585.