February is American Heart Month and Dr. Larry Korenman of Loveable Smiles in Richardson has some important information for you.
If you take medication for heart disease you are probably experiencing a very dangerous side effect: Dry Mouth.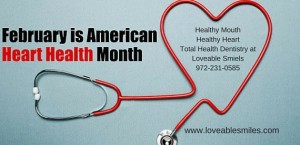 Dry Mouth is a side effect of popular heart medications including:
Blood pressure medications
Anti-depression/Anti-Anxiety
Diuretics
Cholesterol medication
The combination of two or more of these medications dramatically increases dry-mouth effects.
If you take any type of heart medication, it's very important for you to take care of your dental health because Dry Mouth can lead to the following:
Tooth decay
Gum disease, including bacterial infections.
Fungal infections
Mouth sores
Bad breath
Additionally several theories exist to explain the link between periodontal (gum) disease and heart disease.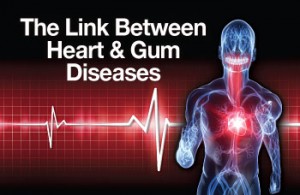 Oral bacteria can affect the heart via the blood stream and then attaching to fatty plaques in the coronary arteries (heart blood vessels) and contributing to clot formation.
Another possibility is that the inflammation caused by periodontal (gum) disease increases plaque buildup, which may contribute to swelling of the arteries.
Researchers have found that people with gum disease are almost twice as likely to suffer from coronary artery disease.
Treating Dry Mouth
While there isn't any cure for dry mouth, the sooner it gets diagnosed the less damage it does to your teeth.  Here are some tips for treating your dry mouth.
Korenman highly recommends Effervess Oral Care products, which can help relieve the symptoms of dry mouth caused by medications. (Available at Loveable Smiles and Amazon.) The line includes toothpaste and a whitening gel.
Swish with water in addition to drinking it.
Chew sugarless gum.
Patients with dry mouth should have regular dental checkups with Dr. Korenman and his staff for evaluation and treatment. Please bring up-to-date medication list with you to your appointment at Loveable Smiles.
If you are experiencing a dry mouth as a side effect of your medication, please call Loveable Smiles at 972-231-0585