Here at Loveable Smiles in Richardson, TX, we treat people, not teeth. We love and care deeply for our patients, our team, and our profession. It is our sincere objective to provide you with the best dental care you have ever experienced!
We are the only dental office to have received the Ethics award from the Dallas Business Journal.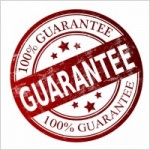 Within our office our entire staff provides the following Four Guarantees For Our Patients:
We will always answer the phone. – Kathy Edington is the heart of our practice and will cheerfully answer your phone calls.
We use the highest level of technical equipment and training. – There have been more technological advances in the field of dentistry than in any other branch of medicine. Dr. Korenman has invested in the most advanced dental technology to provide you, the patient with the greatest comfort as well as a pain free dental experience. Learn more. (Link to tech blog.)
We will never hurt you or cause you any pain. – Less than 2% of dentists use Waterlase technology in their practices. Dr. Korenman uses a Waterlase laser for painless dentistry. Additionally, should you experience any discomfort during your procedure, just raise your "dental finger," your left index finger. We will stop the procedure and will make adjustments so that you are comfortable.
We have a dentist who will listen to you. – Dr. K has been referred to as the "Listening Dentist." He'll even give you his cell number in case you have any questions about your procedure.
Please call our office for a comfortable and pain free dental experience! 972-231-0585