During the month of April, 2017, new patients at Loveable Smiles in Richardson will receive a FREE Oral Cancer Screening. ($65 value)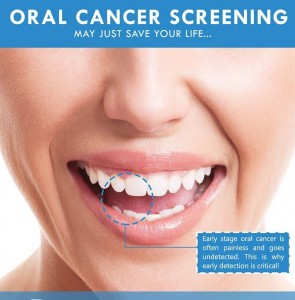 Already a patient? Bring in someone new and your exam will also be free!
Every hour, of every day one American dies of oral cancer.
It is assumed that Oral Cancer is mainly a disease of older people, contracted after a lifetime of smoking and drinking.
But things are changing and Dr. Korenman is seeing an increase in Oral Cancer in patients of all ages and lifestyles.
Despite the common risk factors, EVERYONE is at risk REGARDLESS of their risk factors.
Dentists are often the first line of defense against oral cancer, through the process of early discovery. They help find cancer at its earliest stage, when the chances for successful treatment are highest.
An Oral Cancer Screening takes less than 15 minutes and should be a part of everyone's annual health appointments.
Dr. Korenman uses the ViziLite Plus, which is a 5-minute test that uses fluorescent light to help dentists spot abnormal changes in the mucous membranes that line the inside of the mouth and throat.
Additionally, Dr. Korenman will go over the patient's medical history, check for any discolorations (red spots, white spots, ulcers etc) and/or abnormal lumps around the oral tissues (cheeks, hard palate, tongue, floor of the mouth, back of throat etc), face and neck.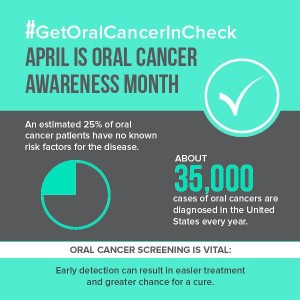 We simply use a 2×2 gauze, mirror and a special light to inspect the oral/pharyngeal area. We will palpitate/massage the neck and throat area to check for any abnormal lumps (checking the Thyroid area as well).
The entire screening takes less than 15 minutes and is completely painless.
Call Loveable Smiles in Richardson for your Oral Cancer screening. The entire process takes less than 15 minutes. 972-231-0585
Loveable Smiles is located at 1410 N. Plano Rd., Suite 200 in Richardson. 75081.
Please call for your appointment. 972-231-0585