Misalignment of teeth is also known as: crowded teeth, crossbite, overbite, underbite, or open bite.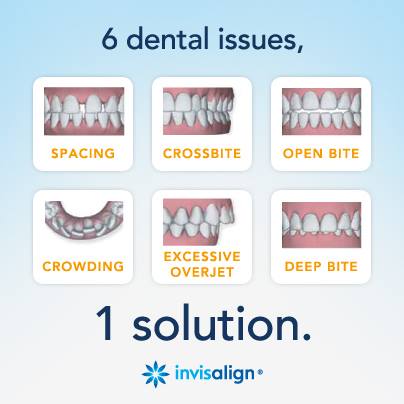 Most people have some sort of misalignment of their teeth.
Misalignment of teeth is the most undiagnosed reason of many health issues.
While you can see for yourself if your teeth appear straight, Dr. Korenmans shares 9 signs that your teeth are misaligned :
Clicking jaw
Headaches
Chipped teeth
Teeth that are different lengths, have become shorter or are "flattening"
Loose teeth/lost teeth
Notches at the gum line (which are NOT caused by brushing too hard.)
Abnormal appearance of the face
Difficulty or discomfort when chewing or biting
Speech difficulties, including a lisp
As you can see, the health benefits of having properly aligned teeth extend far beyond a beautiful smile.
Dr. Korenman of Loveable Smiles in Richardson provides Invisalign – The modern approach to straightening teeth without metal brackets or wires.
We encourage you to call our office for your Invisalign for your consultation. 972-231-0585
Invisalign can provide you with the confidence of a great smile and increase the likelihood of improved oral health.